Today is one of my favorite holidays - Valentine's Day! I love the opportunity to really show my family and friends how much I care about them.
Do you like my Valentine's outfit? I got the cute zebra graphic from Bunny Cakes blog,
here
.
Today Caitlin and I made oreo truffles to give out to our friends. They are so easy to make.
First you need a package of oreos.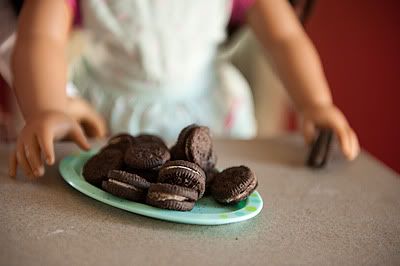 Crush those oreos up with a rolling pin inside a plastic bag. Once they are crumbly, mix them with a package of cream cheese. Then roll it into little balls.
Chill them in the fridge for a while. Then melt some chocolate and dip away!
You can decorate them with sprinkles, more oreo crumbs, nuts, anything!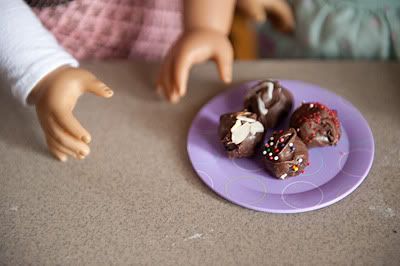 Then give them to your friends...
...or not.
Happy Valentine's Day!!! Spend it with the people you care about!