The weather here has been perfect! So perfect that Inky and I decided to go have a picnic in the park. We brought Sunny along to chase away ants.
We also brought along my teddy bear, Albert, and Inky's Icebat.
A picnic blanket...
and some sandwiches...
makes a perfect picnic!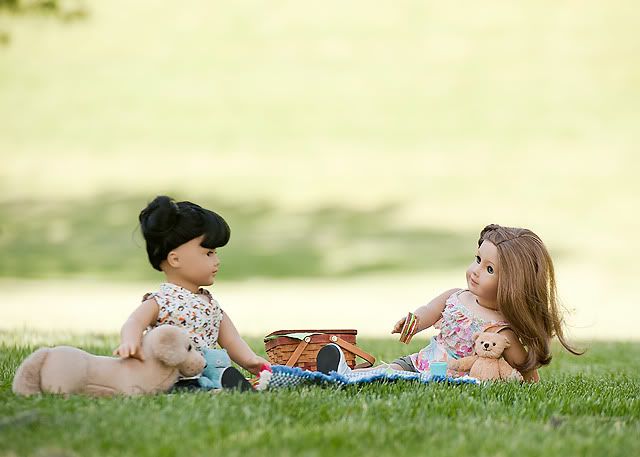 It was nice and sunny, but super windy! Good thing we thought to bring along a kite - perfect kite-flying weather!!
Getting the kite up in the air is always the hardest part. Inky held the string,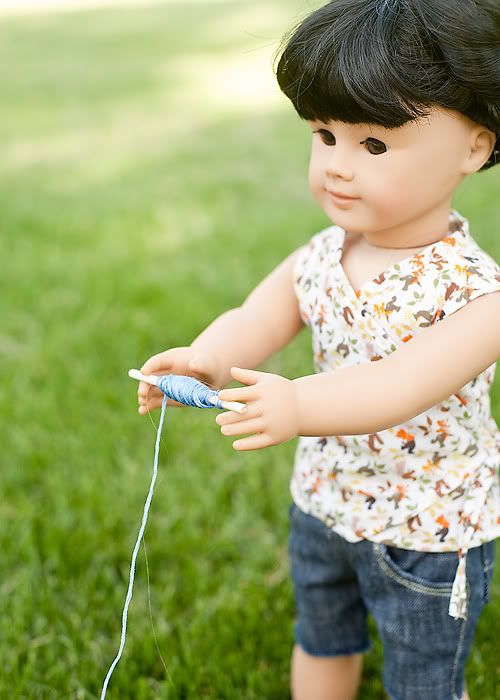 And I threw the kite up in the air.
It took a few tries, but at last it was up!
Inky is such a good friend. I'm going to miss her so much when she goes back to New York. Hopefully I'll be able to visit her soon, though!
Inky loves animals and nature - this picture describes her perfectly to me!
Have you been doing anything fun this summer?