Happy St. Patrick's Day, everyone!!!
Lucky me, I found the end of the rainbow, complete with a pot of gold!!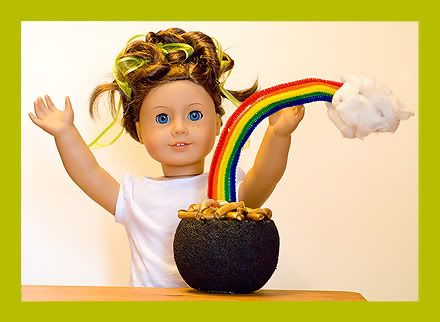 Okay, I actually made this pot of gold myself with a Styrofoam ball, some pipe cleaners, and pasta!
I wove a bright green ribbon into my hair-do to help protect me from pinching fingers today. Holidays are so fun!