Our local movie theater was doing a special screening of Sleeping Beauty this week, so Lanie and I went to see it.
That movie scares me! Especially the part when everything goes all green and Aurora has to prick her finger - eek! The end is pretty scary too, when Phillip is fighting Maleficent as a dragon! I was so scared I accidentally knocked our popcorn into Lanie's lap..twice!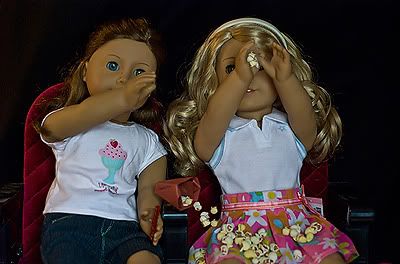 What's the scariest movie you have ever seen?