Today Caitlin and I made gingerbread houses! Caitlin loves to bake, and she's really good at it.
Some good friends of mine in Colorado gave me The (Mini) Gingerbread House Kit. It came with a wonderful book and cookie cutters to get the job done.
We made our gingerbread using the recipe in The (Mini) Gingerbread House Book. We used sugar, flour, molasses, ginger, nutmeg, cinnamon, shortening, baking soda, and salt! A lot of ingredients, but they made the yummiest gingerbread!
We rolled out our dough, and cut out our houses. Each house needs a front, back, two side pieces, and two pieces for the roof. We dusted our cookie cutters in flour so that they wouldn't stick to the dough. It makes it a lot easier.
Ready to go into the oven!
They don't take very long to bake. You know they're done when they are not too soft and they look golden brown.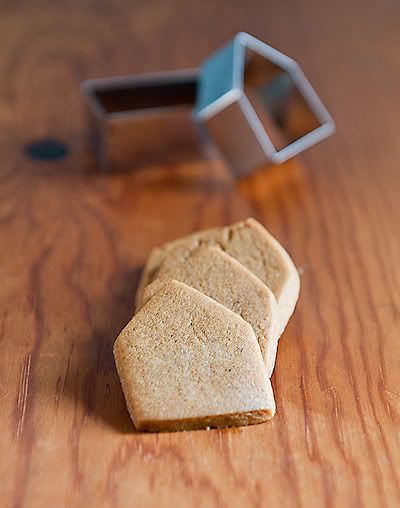 Then we built our houses using sugar we melted over the stove. You get it really sticky, then dip one side of the cookie into it. It glues them together really fast. But be careful not to get the sugar too hot or let it burn!
While we waited for our houses to cool, we got our decorations ready.
And we made frosting.
For gingerbread houses, the frosting needs to be really stiff. It's good if it will form a little icicle when you put some on your finger.
Time to decorate!!
I love big swirls of frosting!
Caitlin put candy canes on each side of her house, sort of like a candy cane castle.
Aren't our finished houses fun? With so many yummy things on them, I just want to eat it! But we're going to save them to be centerpieces at our Christmas party.
This is my house, with an m&m roof.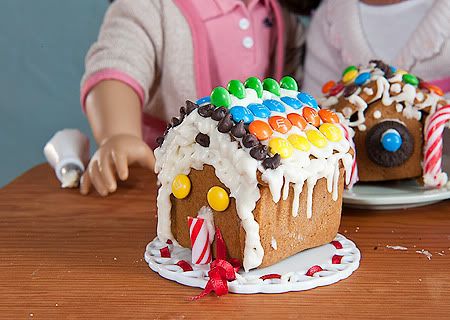 And Caitlin's house, with an oreo door.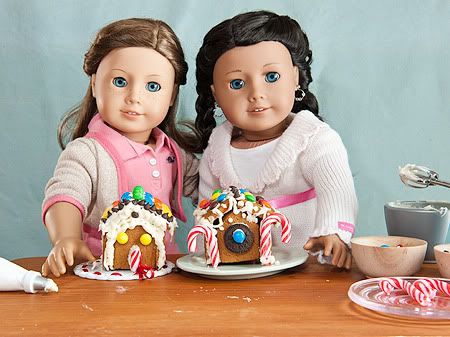 Have you made a gingerbread houses yet this year?