Put up the tree before my spirit falls again!
Just kidding...my spirit isn't about to fall! Christmastime is one of my favorite times of the whole year!
My friend Caitlin is visiting from Nevada right now, so she helped me set up the tree. Lanie came over too, so we had a little tree trimming party.
Caitlin helped me tackle the lights while Lanie got out the trimmings. Isn't it crazy how there is always one light that just magically goes out every year?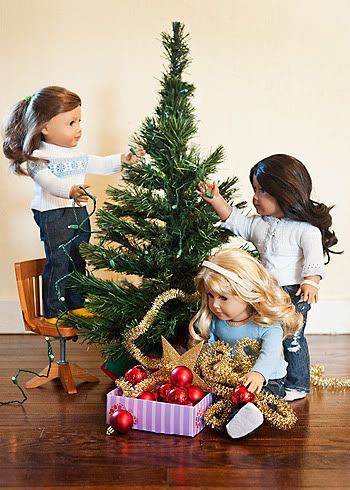 Caitlin asked me if she could put up the star. I wanted to say no, because that is so fun and I love putting it up. But I thought that because she is a guest I should let her do the really fun things. I want her to enjoy her visit with me!
I need a little Christmas! Right this very minute!
I have so many fun things planned during December. I can't wait to share them all with you!