Happy New Year, everyone!!!
Do you have any goals for 2012? My resolutions are to keep my room clean and to blog more!
I've been so busy over this Christmas break that I haven't had time to tell you about my Christmas! I got lots of great presents, I can't believe how lucky I am!
Christmas morning I ran down the stairs as fast as I could. I have a hard time sleeping in, but my mom makes me stay in bed until 8 AM.
There was a huge pile of presents for me under the tree!
I love wrapped presents. It's such a wonderful feeling when you're about to be surprised!!!!
Check out this cool book! Lots of great ideas for slumber parties. My mom says that this year I can finally start to have sleepovers!
I also got this fun game, it will be great for late night partying!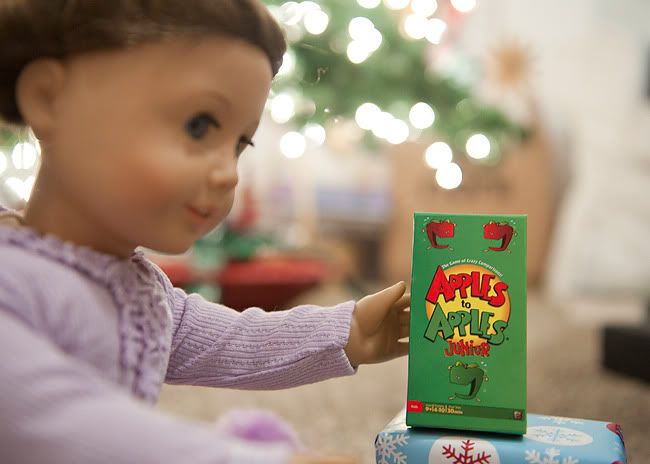 Next up were new roller blades!!! I'm so excited to go out and try them. Aren't they so cute?
My friend
Inky
sent over some presents from New York. I knew about one of them, but then my mom surprised me another package from Inky. It came a few weeks ago and she decided to hide it and save it for Christmas.
Look at these comfy moccasins. Inky always knows exactly what I'll like.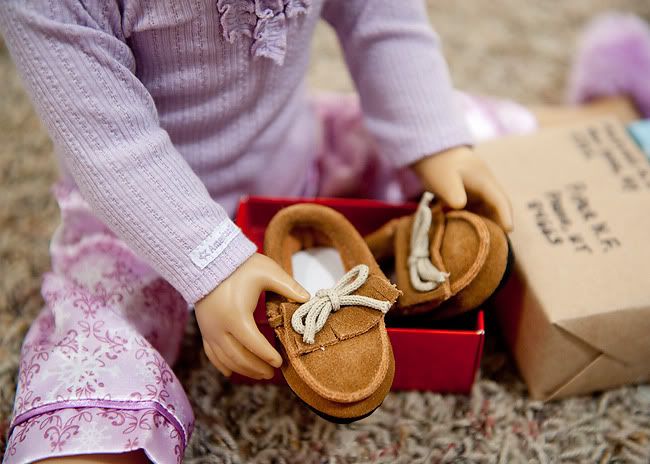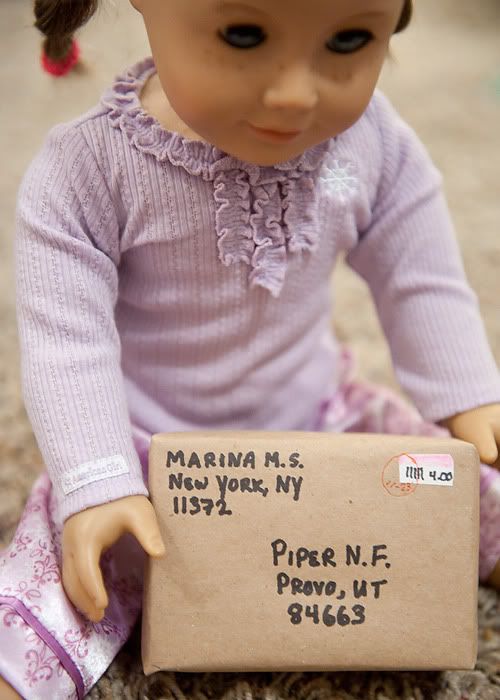 Oh wow!!!
These hedgehog babies match the hedgehog family I have in my room!!! Soooo cool, thank you Inky!!
Then there was only one present left..
Wait...! It can't be, can it??
This is Cécile's holiday dress! I told my mom I wanted Cécile for Christmas, but she said that I already have 2 American Girl dolls and that Santa probably couldn't bring me a third.
But then I spied a big box behind the tree, I hadn't noticed it before.
Looks about the right size..I am sooo excited.
Holy cow! IT IS!!
Isn't she beautiful?
I can't believe I got so many cool presents! I am so lucky.
Then I had to go get dressed for our big family Christmas dinner. I got Cécile dressed, too. :-)
Merry Christmas!!!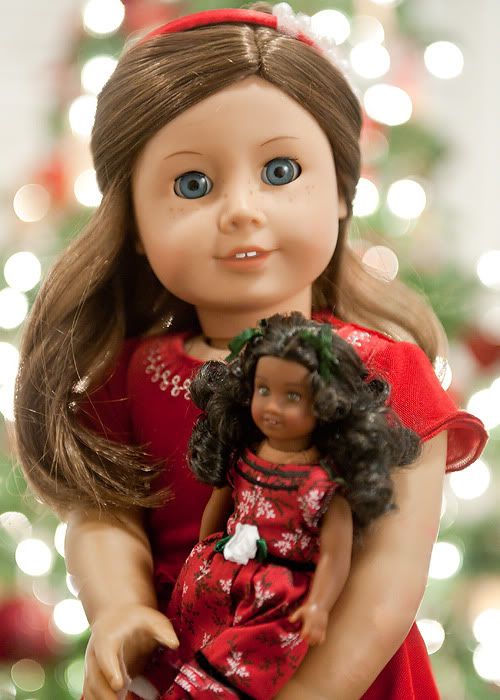 and...Happy New Year, again!!
Here is a behind the scenes picture from my New Years shoot, I wanted you to see my cool sparkly butterfly clip!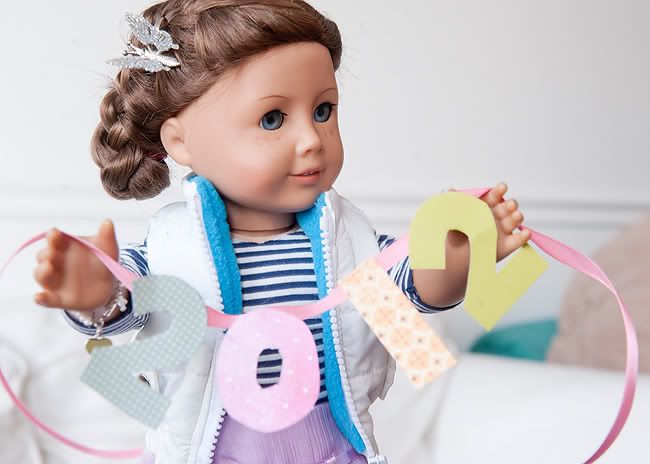 Can't wait to see what 2012 is like!