Last week I stayed up on the coast of Washington in a perfect beach house! The beach up there is not hot and dry and you need a sweater instead of a swimsuit, but we still had some great sunny days!
I cruised around the little town on my bike, and then on down to the beach.
The beaches aren't crowded at all, and it's a lot easier to find neat shells and things! Do you like my starfish?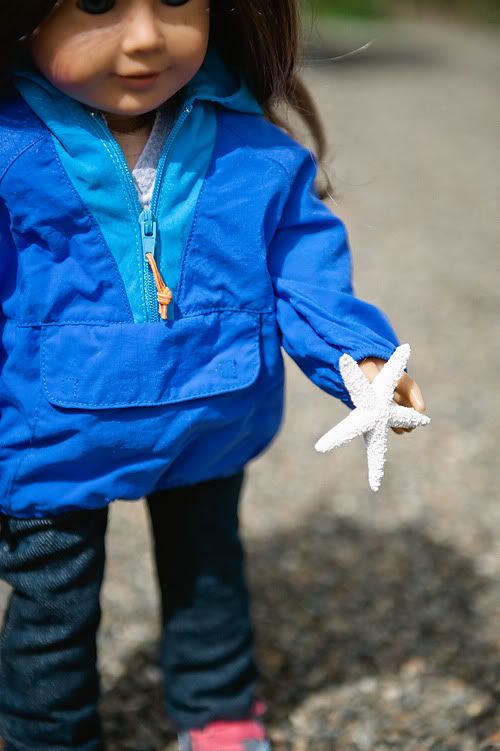 Will you be going near any beaches this summer?