Only 1 day left to vote on my Halloween costume! Vote on the right side of my blog!
Today I made ghost suckers!! They are made from white chocolate and are super delicious. I'll show you all how I made them, so you can make them too!
Ghost suckers are easy, and you don't need a lot of supplies.
First, put some wax paper down on your cookie sheets. This will make your clean up a lot easier.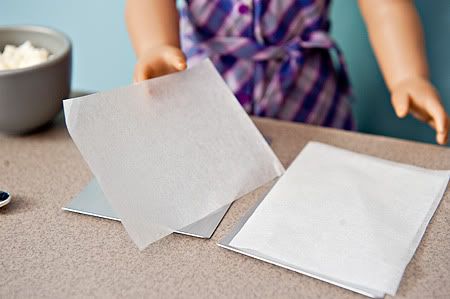 Then lay out your sucker sticks. I used black sucker sticks because it's almost Halloween! But if you don't have sucker sticks, you could even use Popsicle sticks.
Set those aside for now.
The only other ingredients you need are chocolate chips! You need lots of white chocolate chips, and a few milk chocolate chips.
Put your white chocolate chips in a bowl. Make sure it's a microwave safe bowl!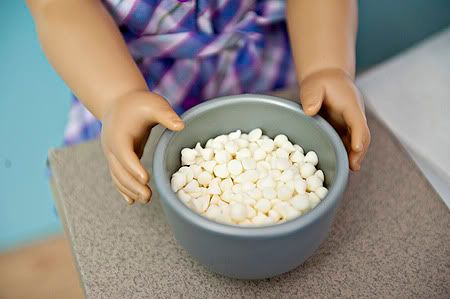 Put them in your microwave for 30 seconds, take them out, and stir. If they aren't melted yet, microwave them for 20 seconds more, and stir. Keep doing this until they are just melted - they probably won't look melted until you stir them up!
Now that your chocolate is melted, start shaping your ghosties. Spoon out the chocolate around each sucker stick in the shape of a ghost. The best part is they don't need to be perfect - every ghost is different! After you've shaped them, push two milk chocolate chips in for eyes.
I gave some ghosts arms.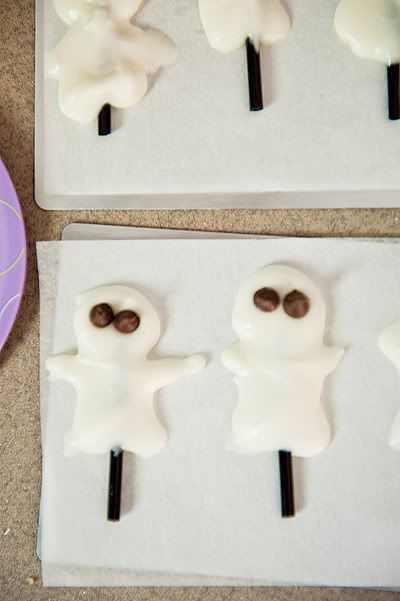 And I gave other ghosts mouths with a third milk chocolate chip.
Aren't they funny looking? They make me laugh. They also make me start singing the Disney song about grim grinning ghosts who come out to socialize!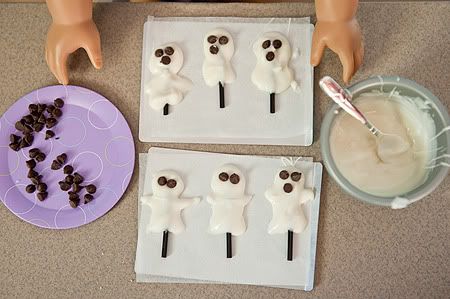 Now it's time to wait for them to harden. In the meantime, I should probably clean my dirty dishes...
Washing dishes isn't my favorite thing to do, but it sure is nice to help the time pass! Time to check if they are hard enough! You'll know they're ready when they pop right up off that wax paper and look just like a sucker.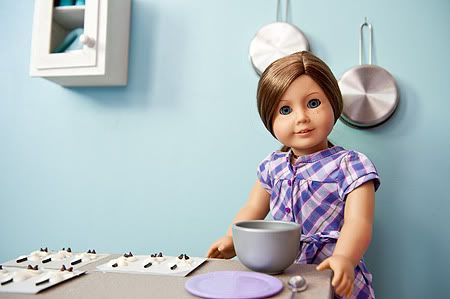 Mmmmm! So delicious!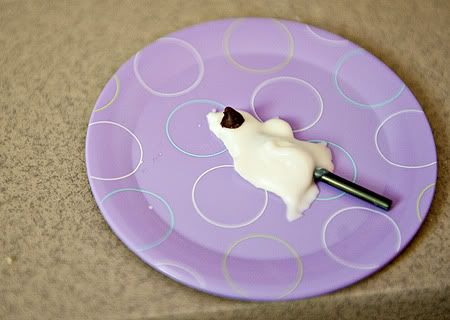 Happy Halloween!!! I'm going out into the crisp fall air with my grim grinning ghost to socialize! If you make ghost suckers too, let me know!
Don't forget to vote on my Halloween costume!