A huge box came in the mail for me today! I was so excited!! I opened it up, and what do you think was inside?
That's right!!! My very own American Girl doll!!!!
Her name is Nellie, and she is the one I was wishing for! I'm so excited! I had no idea my person was going to get her for me.
Luckily my person was on hand to catch every moment of the excitement.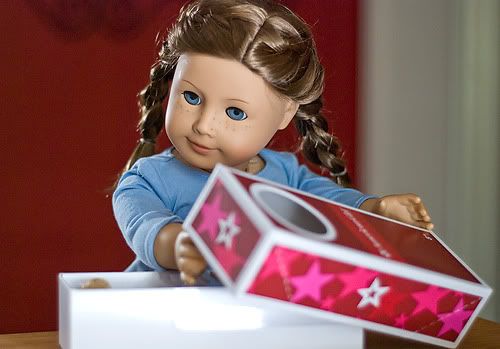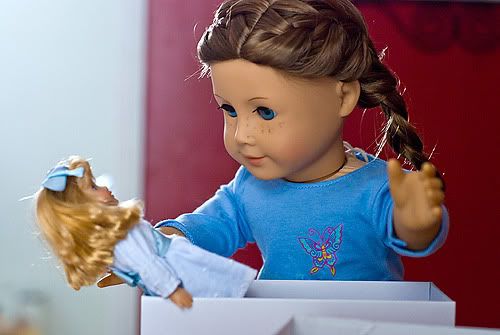 I know that Nellie and I are going to have so much fun together.
Now if you'll excuse me, I'm going to get started on reading Nellie's Promise!