So, I spied a couple of adorably girly and sweet tops at jcrew - I wanted them all. Unfortunately they didn't come in my size. :-( Luckily I had one made for me, in a sweet pale yellow. It reminds me of Spring sunshine, which I miss. I get tired of all the snow - especially when it's old and mucky instead of freshly fallen.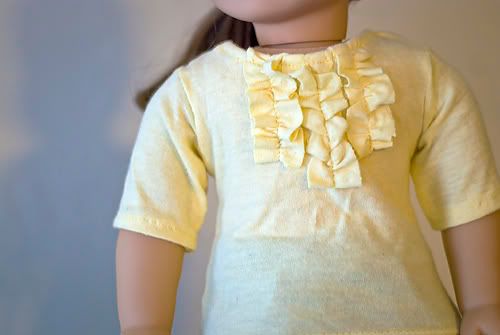 I love the ruffles. So feminine yet sophisticated.
I can't wait to wear it to school tomorrow!
PS - there are some great things going on at the sewing table this week, can't wait to show you once they are done!