In the month of January,
Pinkicepanda
had a contest on Youtube. We entered, and won second place! For our prize, we chose Lanie's Butterfly Outfit. Everything has been so busy that we didn't find time to take pictures until yesterday afternoon!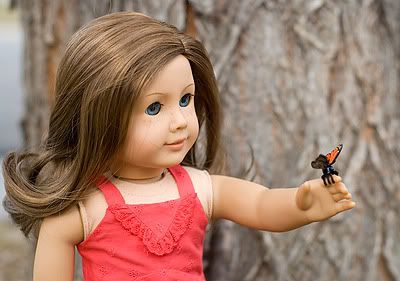 The outfit comes with such a cute little butterfly clip! I know it isn't real, but I like pretending. ;-)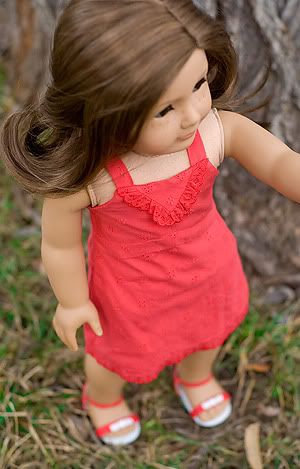 Unfortunately it is still freezing here - it actually started snowing right after we finished taking these pictures! So right now I prefer to pair up the orange cardigan with a tee and some pants -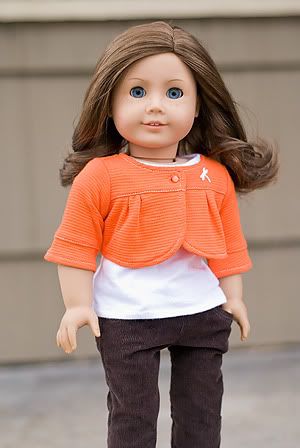 A big THANKS to Pinkicepanda! You should all go check out
her youtube channel
!