Today I got something in the mail! I love getting mail, it makes me feel so grown up.
There was a small package along with a letter. I opened the letter first.
The cutest little envelope with MY name on it!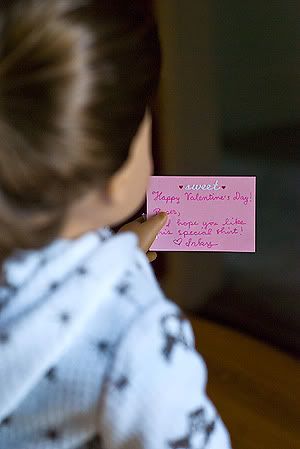 It's a letter from Inky! Inky lives in New York, and she's my new pen-pal. It's so much fun to have a pen-pal, because I get to hear about what life is like in other places. I love reading Inky's blog and hearing about the adventures she has.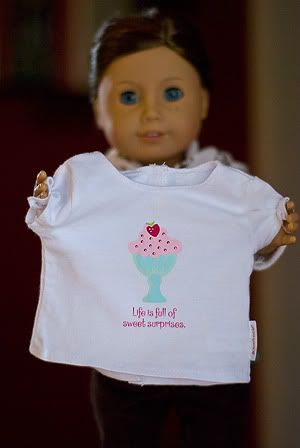 And she sent a custom tee from AGPNY, just like I wanted!! It says "Life is full of sweet surprises" on the front.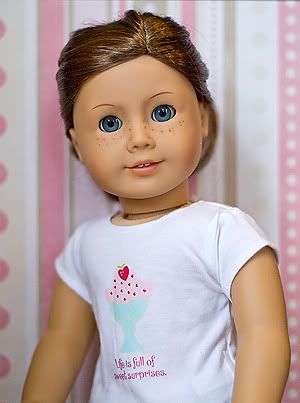 That was so nice of Inky - now I'm putting on my thinking cap to think of something special I can send her! Life really is full of sweet surprises, isn't it? Have you ever had a pen-pal?