I wanted to blog on Valentine's Day, but things have sure been busy around here!
I love Valentine's Day - chocolates and cute little cards! What more could a girl want?
My friend
Corde
sent me the funnest Valentine's package. Look at these amazing socks that she sent!
She also sent this adorable little bear and a Valentine she made all by herself!!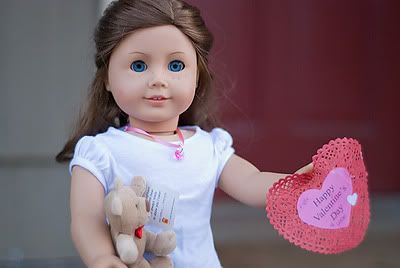 It's so nice to feel appreciated, as Anne Shirley says. Corde is hopefully going to come to Utah for a visit this July!